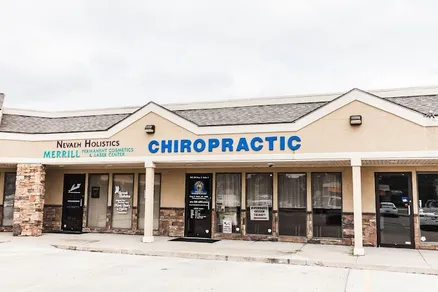 Welcome to the Hollis-tic Health & Hyperbaric Healing Center new patient center!
Here at Above All Family Chiropractic, we love seeing patients! Whether you find us though a friend or online, we always welcome new faces.
We strive to give our patients the very best chiropractic care available. We work hard to offer the most up-to-date chiropractic services. We want you to walk out of each appointment feeling better than when you walked in. It is always our goal to improve your life through our specialized and individualized chiropractic care.
We want you to enjoy your time seeing us. You will be greeted by our friendly and knowledgeable receptionist and staff, and your chiropractic needs will be taken care of by our compassionate doctors.
We strive to keep our office clean and welcoming. Our aim is to offer you a calm and relaxing environment so you can feel comfortable and right at home.
When visiting us, you should expect nothing but the absolute best. We appreciate your business and truly look forward to serving you in the future.
Specials
Here at Above All Family Chiropractic, we are proud to provide affordable care for patients in Blue Springs, MO and the surrounding communities. We change these specials regularly, so make sure that you check the expiration date prior to redeeming your great deal!
We love giving our patients the opportunity to save some money and try something new. No matter what your situation is, everyone is welcome to take advantage of our savings!
Our entire staff always stays up to date on the latest treatments and services, and you can always be sure that you are in good hands. We love assisting our patients so that they can live healthy and pain-free lives for years to come!
If you have any questions regarding your first visit, contact us today at (816) 228-5433.