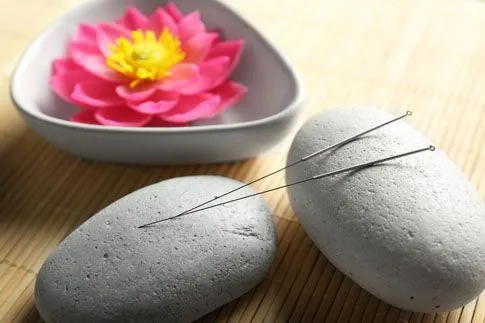 Our clinic features Clinical Acupuncture and Acupressure provided by Dr. Hollis a Chiropractic Physician and nationally Certified in Acupuncture treatment.
We offer all types of Acupuncture Treatment Techniques – primarily treating with NO NEEDLES utilizing Modern Electrical Acupuncture or Laser Acupuncture Techniques. Electrical Acupuncture utilizes a small electrical current sensing probe that just barely sits on top of the skin, without any pain or breaking of the skin!
Laser Acupuncture Technique utilizes a 635 nm wavelength laser to stimulate and influence Acupuncture Points in a similar way as Needles.
We also offer Traditional Chinese Acupuncture Needle Technique as well. Acupuncture Needle Technique uses extremely small needles that usually cannot be felt on insertion, making the treatment virtually painless.
The most UNIQUE feature of our clinical treatment using Acupuncture is the process of Advanced Modern Digital Meridian Analysis using the ACUGRAPH Digital Computerized Analysis. This technology allows us to Scan and Graph your entire body's Meridian System (Acupuncture Energy Channels) and display it on a computer.
Contact Dr. Hollis or his Staff regarding details for this treatment. If you have had Acupuncture previously and prefer Needle Technique, let us know, if you are concerned about needles then request the Laser Technique. Both treatments work effectively.